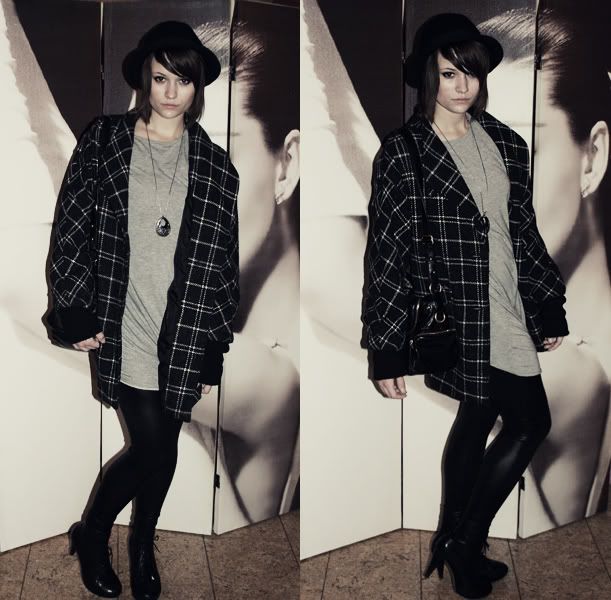 Hat h&m, Shirt Only, Cardigan Nastygal Vintage, Platform Booties Jeffrey Campbell
I finally finished christmas shopping and it was just awful.
Downtown is currently bursting at the seams.
Plus, I felt like an animal at the zoo or something. I mean... this is not an unusual outfit at all BUT
at a "small" city like this (where everyone looks the same) it's like way too much for people.
They just don't stop staaaaring at you!
My sister was just laughing.
Myself pissed.
Everytime.